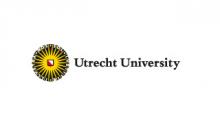 Postbus 80125
3508 TC Utrecht
The Netherlands
Utrecht University is a large and multifaceted knowledge centre that aims to provide teaching and research of international quality. The University aims to: educate young people, train new generations of researchers, develop academics who have both specialist knowledge and professional skills; conduct ground-breaking research and address social issues and work toward solving them. Utrecht University offers a wide range of Bachelor degree programmes and Master degree programmes and is known for its innovative and pioneer academic, pedagogic and research initiatives.
The Department of Languages, Literature and Communication studies European languages and cultures, and has a special focus on linguistics and language use, and how people communicate by using language. In addition, the literature of the Middle Ages, the Early Modern and the Modern Period is studied.
De Universiteit Utrecht is een groot en veelzijdig kenniscentrum, dat streeft naar onderwijs en onderzoek op internationaal niveau.  De Universiteit streeft ernaar om jonge mensen op te leiden, nieuwe generaties van onderzoekers te trainen, en academici aft e leveren met zowel specialistische kennis als professionele vaardigheden; grensverleggend onderzoek te verrichten, en zich op maatschappelijke vraagstukken te richten en te proberen die op te lossen. De Universiteit Utrecht biedt een breed scala aan BA- en MA- programma's, en staat bekend om haar innovatieve en pionierende initiatieven op academisch, pedagogisch en onderzoeksgebied.
Het departement Talen, Literatuur en Communicatie bestudeert Europese talen en culturen, en besteedt met name aandacht aan taalkunde en taalgebruik, en de manier waarop mensen in taal communiceren. Daarnaast richt het departement zich op de letterkunde van de Middeleeuwen, de vroegmoderne en de moderne periode.
Definition of « Crisis » in Dutch:
Crisis:
cri•sis (de; v; meervoud: crisissen, crises)  1 gevaarlijke toestand  2 (economie) periode van slapte en werkloosheid.
(De Dikke van Dale on-line woordenboek)